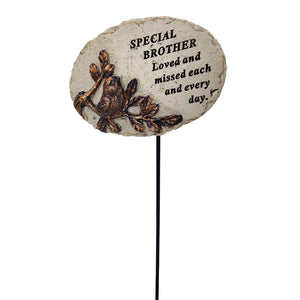 A beautiful memorial stake to place by the graveside or in the garden amongst the flowers. The grave memorial stake is embossed with a bronzed gold robin bird sitting on a tree branch by the words;
"Special Brother, Loved and missed each and every day."
The stakes are designed to be placed in memorial flower pots or in the ground.
Plaque Measures: 10cm W / 32cm H (including stake)