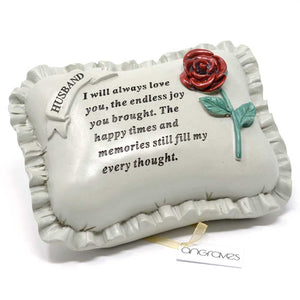 Special Husband With Rose Detailing Pillow Graveside Ornament Memorial Plaque "I will always love you, the endless joy you bought. The happy times and memories still fill my every thought."
A graveside memorial with a pretty message for your loved one.
A peaceful and decorative way of remembering someone special.
Measures 19cm x 15cm