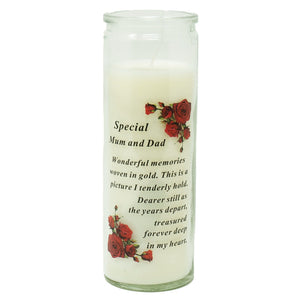 Special Mum & Dad memorial candle with the following verse: "Wonderful memories woven in gold. This is a picture I tenderly hold. Dearer still as the years depart, treasured forever deep in my heart."
A memorial candle with a pretty message for your loved one.
A peaceful and decorative way of remembering someone special.
Measures: 6.3cm (W) x (H) 18cm