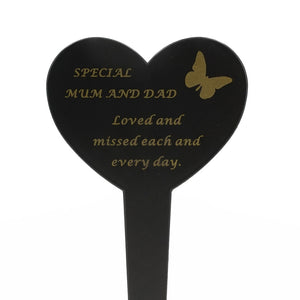 A graveside or garden memorial stake with a pretty verse for a 'Special Mum & Dad'
The message on the stake reads, "Loved and missed each and every day."
A graveside memorial decoration with a pretty message for your loved one.
A peaceful and decorative way of remembering someone special.
Measures 13cm x 24cm