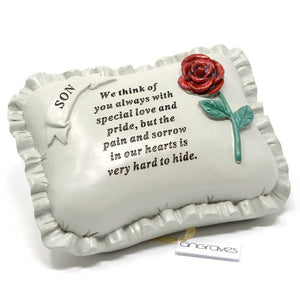 Special Son With Rose Detailing Pillow Graveside Ornament Memorial Plaque "We think of you always with special love and pride, but the pain and sorrow in our hearts is very hard to hide."
A graveside memorial with a pretty message for your loved one.
A peaceful and decorative way of remembering someone special.
Measures 19cm x 15cm